Skip to Content
Slab sawing is common practice when a large, horizontal area of concrete needs to be cut. A slab saw is large and powerful, making it the perfect tool to cover large areas in a short amount of time. The slab sawing technique is used to create a hole in existing concrete for the purpose of installing a staircase, removing damaged concrete, or expanding a joint.
Ashton is capable of performing all slab sawing applications, and we can meet any specifications for multiple industries. We can cut depths of up to 33″ in various locations, both inside and out of a building, facility, or structure.
Don't worry about clean-up when you work with Ashton. Slurry vacuuming is included on every project to keep your jobsite clean and ready for the next phase.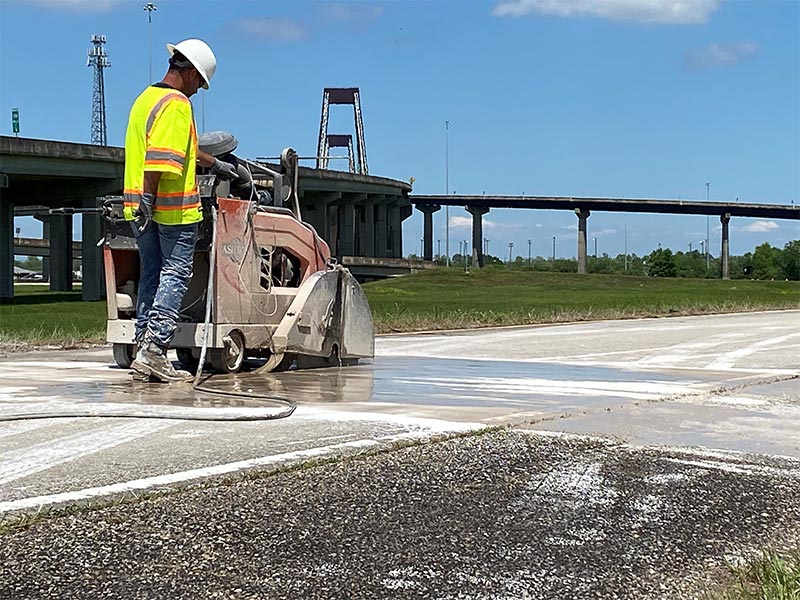 Applications
High Rise office buildings
Rooftops
Soft cut
Green saw
Plumbing and electrical trenches
Roadways
Tool Shop
Ashton keeps various slab saw types and will adjust equipment to job site specifications. For example, Ashton's shop houses:
Electric Saws
Ashton is prepared to safely complete indoor projects where there is limited ventilation. We have expertise in highly-technical projects such as interior plumbing and electrical trench cutting. To conduct these jobs safely, we use electric saws with decreased exhaust to maintain clean air circulation and meet OSHA regulations.
Diesel Saws
Ashton has two types of Diesel saws – Husqvarnas for depths up to 18" and Ryders for depths of up to 33". Each saw is gas-powered for greater maneuverability on outdoor job sites.
Get a Free Estimate Today!