Skip to Content
Decorative sawing, better known as deco sawing, is the process of sawing a pattern into a concrete floor. This process can create several designs and helps with cracking making the process as functional as it is eye-catching. This process is also a great way to conceal concrete floor joints that may otherwise be visible using only stain or polish.
Decorative Sawing Is Quite Versatile, It Can:
Use straight lines to give the appearance of other popular, but less durable, types of flooring such as tile, wood planks or marble joints
Use arcs, curves, circles, and diamond patterns for a more contemporary or artistic aesthetic
Act as a separation between acid stains when more than one color will be used in the floor design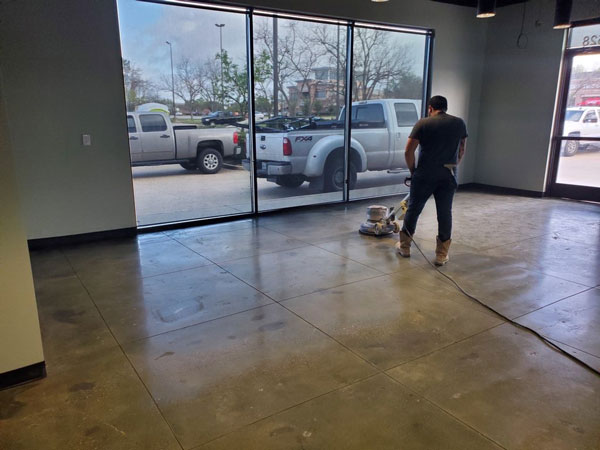 What Does Decorative Sawing Add to My Concrete Floor?
Depth
Texture
Interest
If desired, the appearance of more expensive flooring such as stone or marble
Adding decorative sawing to your floor staining project is a quick way to add character, with minimal effect on the timeline. We do recommend having the sawing completed by an Ashton expert who will guarantee a beautiful floor design.
Get a Free Estimate Today!