Skip to Content
TAKE YOUR GARAGE FLOOR TO THE NEXT LEVEL
Epoxy is a popular coating for garage floors due to its longevity and durability. An added benefit – your garage floor will always look great! Epoxy is one of the best ways to maintain a slip-proof surface while covering up cracks and stains left on most garage floors after years of use. The coating itself is also stain-resistant and easy to clean making it the perfect solution for car or motorcycle enthusiasts. Use your garage mainly for the day-to-day parking, unloading groceries, and storing tools and equipment? Make it feel like an extension of your home – clean, comfortable, and low maintenance.
EPOXY BENEFITS
Unlimited colors and designs – Choose something neutral or add a color flake, or two, or three. Consider your favorite sports team colors!
Smooth surface – No more cracks or crevices that catch dirt
Stain-resistant – No more oil spill stains
Non-slip – Even when wet, Epoxy provides a safe surface for walking
Durable – Epoxy floors are guaranteed to last for years without cracking, peeling, or fading. They can also stand up to heavy loads or dropped equipment
Easy to clean – The smooth, stain-proof surface is easy to sweep and mop. Moisture and dust will not penetrate an Epoxy coating, so your floor will be dry and free of dust or dirt in record time
Valuable – A small investment will make a big impact, impress friends or future home buyers
Before
After
Before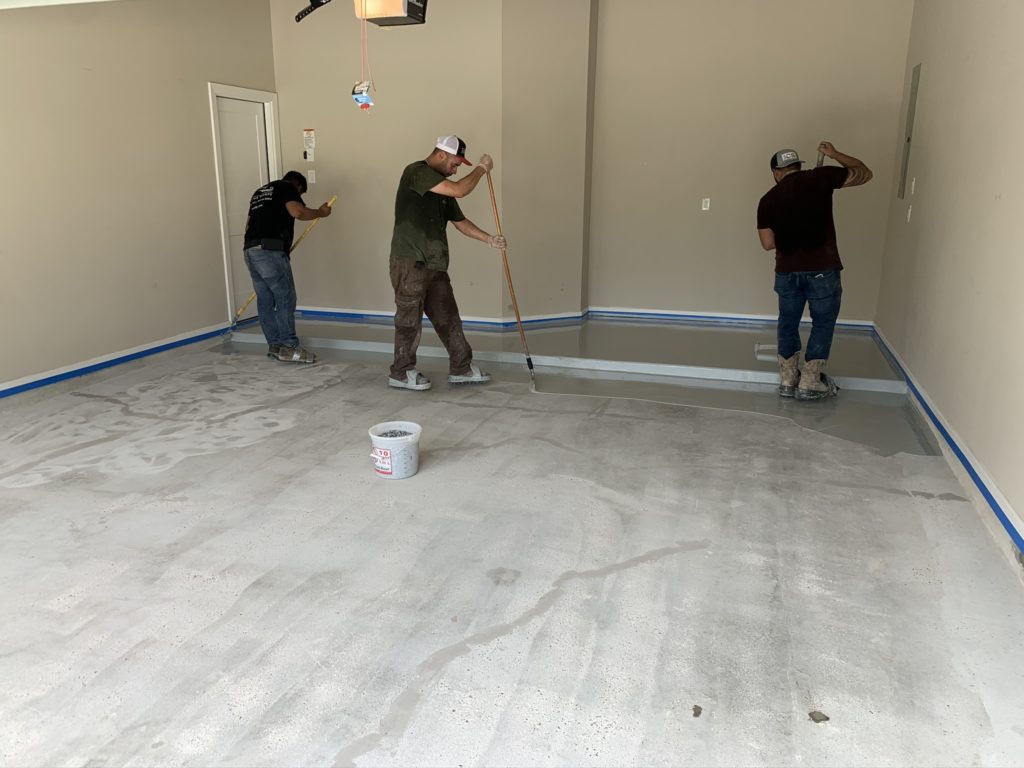 After
WHO ENJOYS EPOXY GARAGE FLOORS?
Car buffs – Epoxy floors are a great compliment to your prized ride or if you are a DIY mechanic, the durability and stain resistance will keep your garage floors looking nice project after project
Motorcyclists – Epoxy floors are the perfect backdrop to your motorcycles and a great workspace for making updates to your bike or detailing
Off-road enthusiasts – Create a space as cool as your off-road toys. Epoxy floors are easy to clean if you track in dirt and mud
Outdoorsmen – Epoxy floors are a great foundation for outdoor equipment. The floors can withstand heavy loads and are a clean, smooth surface for organizing everything you need this weekend
Sports fans – Turn your garage into the ultimate place to watch the big game! Coordinate Epoxy flooring colors with your favorite sports team
The garage is part of your home – Use your garage for parking, storage, loading in groceries, toys, and bikes, or just hanging out? Epoxy floors are comfortable to walk on, low maintenance and will help you feel more organized because they look so nice
Before
After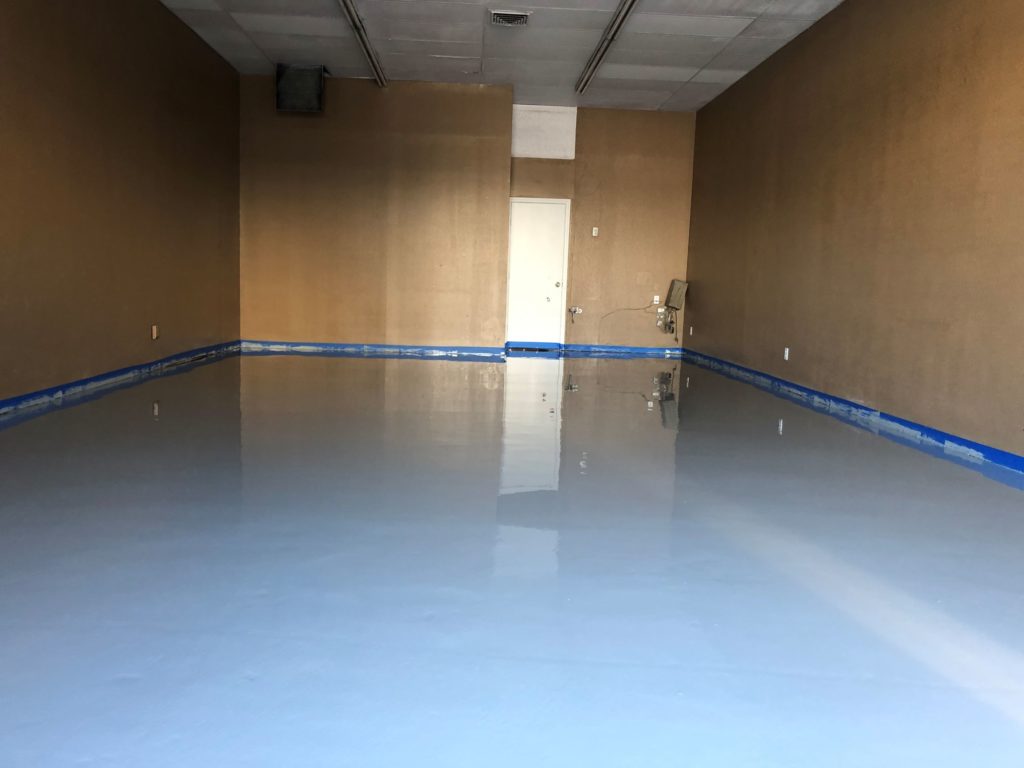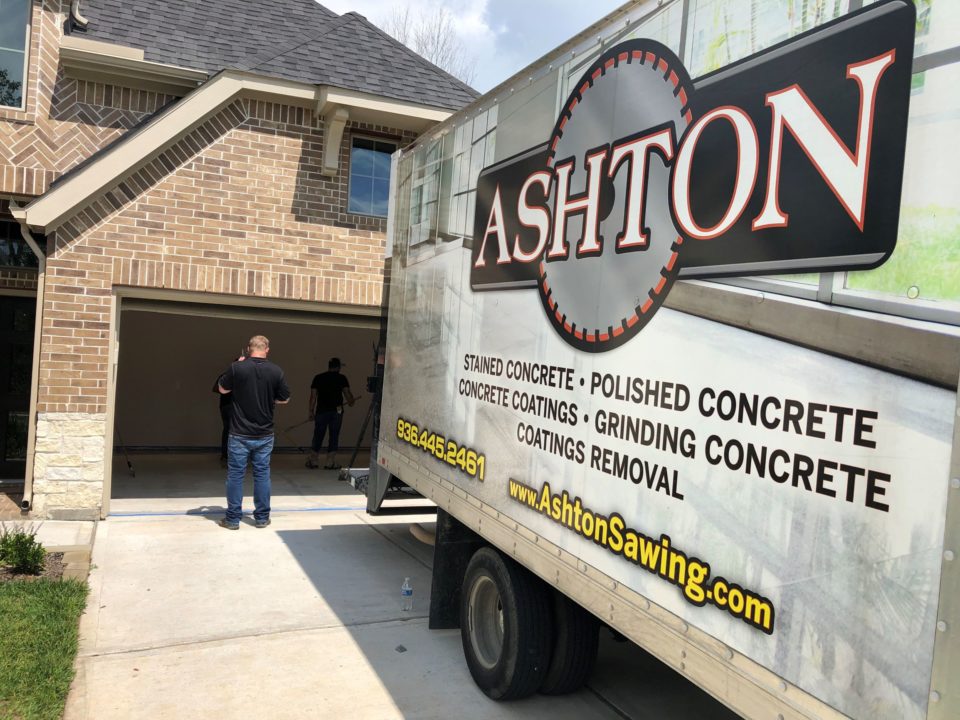 TRUST YOUR GARAGE FLOOR TO EXPERTS WHO WILL TREAT YOU WITH CARE AND PROFESSIONALISM
Why Ashton?
Flawless Reputation – Ashton has been in the concrete business for 20 years and has built a reputation for excellence. Your project will be handled with care, professionalism, and friendliness
High standards – Ashton's work over the years has primarily been in commercial and industrial settings. The same standards and expertise required by large, corporate clients will be applied to your garage project. Ashton employees are the highest-skilled applicators and use the best equipment on the market to ensure that your floor is installed properly
Expertise – Your project will be handled by an expert in concrete flooring options that will answer your questions, help you weigh your options and ensure you are choosing the best flooring option for your lifestyle
Range of offerings – You will not only love your garage floors; you will trust Ashton with your home and like working with us! Ashton is available for other concrete projects at your property such as:

Staining and sealing patios, interior spaces, driveways, walkways, porches, and pool decks
Resurfacing outdoor spaces including pool decks, patios, driveways, and walkways
Polishing concrete interiors, patios, porches, and garages
Get a Free Estimate Today!