Skip to Content
Ashton Sawing and Drilling employees have the expertise and the equipment to tackle the most precise and intricate concrete cutting jobs, large or small. Sometimes, site conditions and/or job limitations require the use of a handsaw instead of a larger saw. Hand saws come in many different forms, each with its own unique application. Ashton Sawing and Drilling has a variety of 14-16" hand saws in the shop, such as gas and electric double-cut saws, ring saws, and chain saws. These saws can cut depths of 5-10.5", and your Ashton Sawing and Drilling hand sawing expert is trained on each to ensure the highest safety standards and help choose the right saw for the job.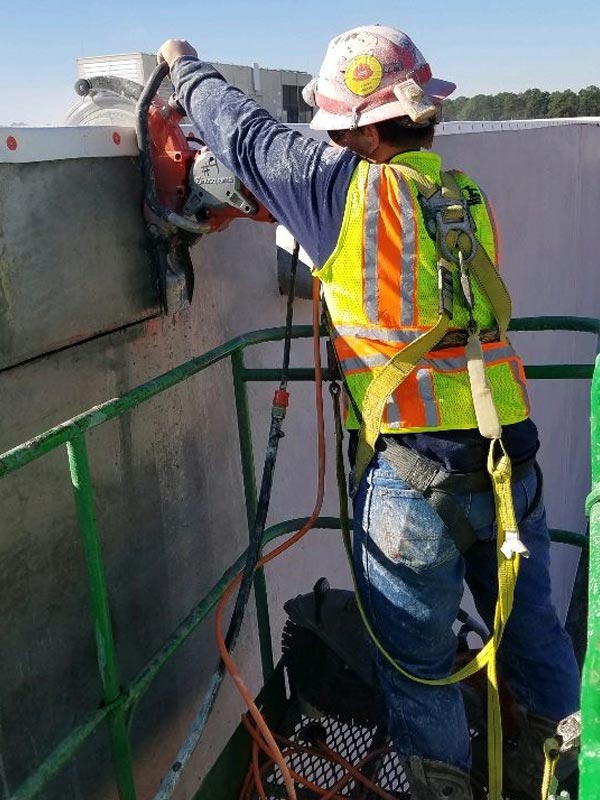 Applications
Small cuts
Shallow depths
Curb removal
Sidewalks
Narrow access
Corner cuts/clean up
Concrete chipping
Tool Shop
You can find a variety of hand saws at Ashton Sawing and Drilling, including:
Hydraulic chain saw
High cycle chain saw
High cycle ring saw
Gas powered chain saw
Gas powered ring saw
Get a Free Estimate Today!