Skip to Content
Concrete Breaking & Removal
You'll Never Miss a Beat Working With Our Team
Ashton Sawing and Drilling provides concrete breaking and removal services to Texas and Louisiana residents. Our expert team specializes in efficiently breaking and removing large plots of concrete. With the ability to quickly deploy our large fleet of drop hammers, dump trucks, and hydraulic breaking tools–such as excavators, bobcats, and minis–we can break and remove concrete in record time. Not only can our team meet tight deadlines, but our work is also professionally done, and the cleanup leaves your job site ready for your next phase. When you work with us, you won't miss a beat.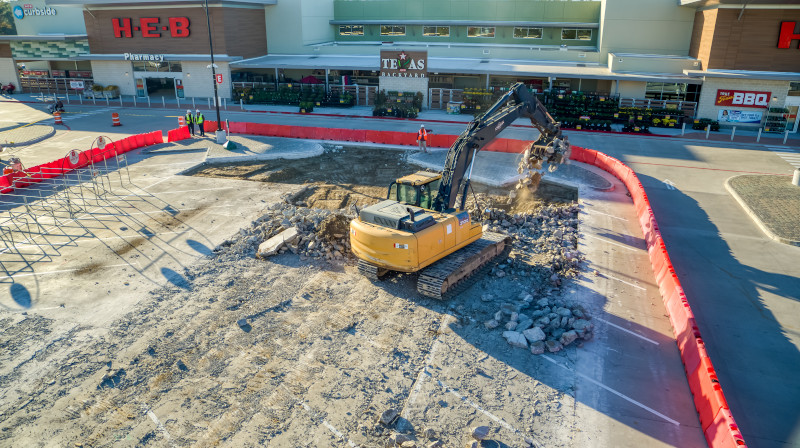 What is Concrete Breaking & Removal?
Concrete breaking and removal involve cutting a concrete structure in a controlled manner with the use of special tools and top-of-the-line equipment. Concrete breaking allows pieces of concrete to become smaller and more manageable. After the concrete breaking step of the process, heavy excavating equipment is used to remove fragments of pulverized concrete safely and efficiently.
Concrete Breaking & Removal for Various Applications
Ashton Sawing and Drilling provides concrete breaking and removal for various applications. These applications include, but are not limited to, the following:
Commercial or industrial sites
Foundation demolition
Block wall removal
Parking lot removal
Driveway removal
Beams and footer removal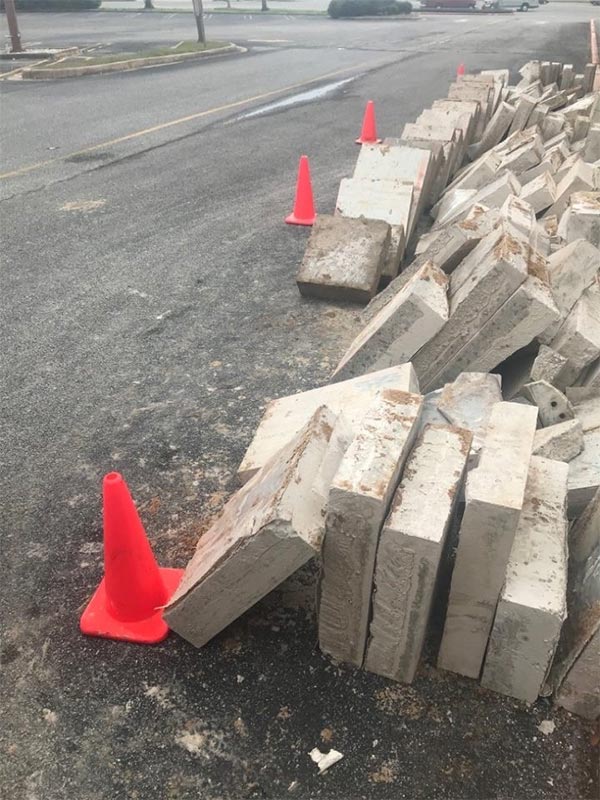 Our Concrete Breaking & Removal Options
Ashton Sawing and Drilling's tool shop contains the region's largest and most versatile fleet of breaking and removal equipment. We are fully equipped to handle large jobs and tight timelines. Our team has experience creating solutions for even the most challenging circumstances, including limited access and close quarters. Whatever your concrete breaking and removal needs are, we can tackle them.
Why Choose Us for Concrete Breaking & Removal?
We offer some of the best concrete removals in Houston and Dallas, TX at Ashton Sawing and Drilling. With our professional team and concrete core removal tool, you can rest assured we'll get the job done right the first time. We boast multiple locations, top-of-the-line equipment, and quick turnaround times. As an industry leader in concrete services, our valued customers can expect nothing less than the best in concrete sawing, wire and wall sawing, core drilling, concrete placement, concrete breaking and removal, robotic demolition, concrete coatings, and floor preparation. Over the last 20 years, we've been in business, and we've grown to become one of the largest and most trusted commercial concrete service companies in the Gulf States.
Contact Us Today for Concrete Removal Services
If you need to remove concrete, look no further than the highly-trained and experienced team at Ashton Sawing and Drilling. You're guaranteed to get professional results when you choose us as your one-stop shop for concrete removal, cutting, and placement. Partnering with our expert excavators ensures industry expertise, impeccable customer service, and reliability. For over two decades, Ashton Sawing and Drilling has been an industry leader in concrete sawing and drilling services. Contact us today to learn more or to schedule a consultation with our professional team.
Get a Free Estimate Today!