Skip to Content
About Ashton Sawing and Drilling's Wire Sawing
Ashton Sawing and Drilling offers exemplary wire sawing services to commercial and industrial customers in Texas, Louisiana, and nationwide. Wire sawing is a specialized technique used for jobs with challenging conditions. A wire saw features multiple diamond cables passing through a system of pulleys to cut sections of concrete that cannot be cut with traditional saws. Wire saws are ideal for cutting large, thick concrete columns or beams in tight quarters, high heights, or dangerous conditions. Wire sawing is a specialty method chosen only if all other saws and techniques have been ruled out. Our concrete specialists will determine what type of sawing method fits the needs of your project.
Why Use a Wire Saw?
We use a wire saw to cut through almost any type of material, from concrete to solid steel. A wire saw is a versatile, flexible solution for the hardest-to-reach spaces. Concrete wire sawing offers a perfect solution when challenging projects make it virtually impossible to use a traditional sawing method.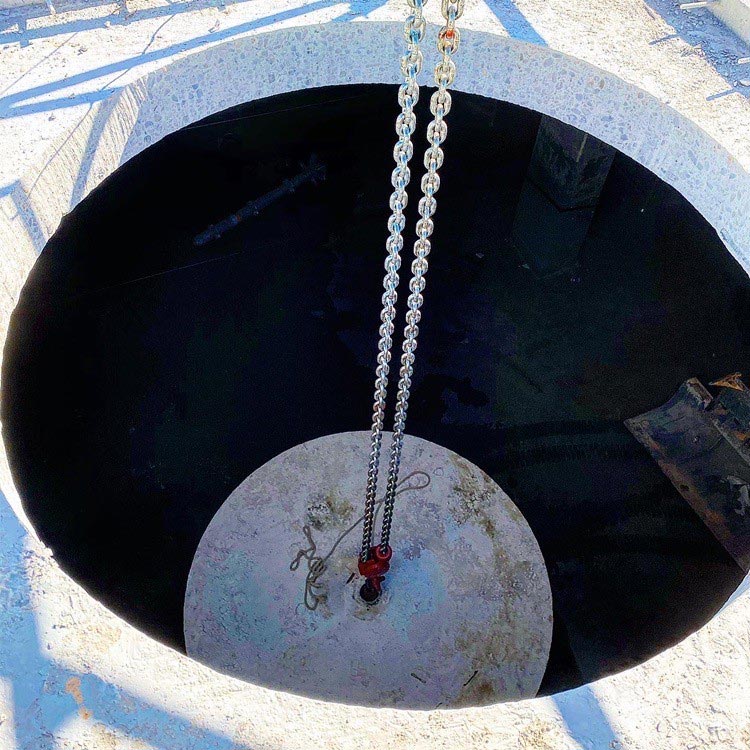 Benefits of Wire Sawing
Wire sawing is a versatile method of sawing in challenging conditions and places. The most significant benefits of wire sawing include:
Have fewer limitations related to depth, speed, and jobsite accessibility
Can function in extreme site conditions,
Has minimal impact on the environment
Makes little noise
Capable of cutting at various angles
Offers an efficient and economical cutting method
Precise, accurate cuts
One of the fastest techniques for large concrete cutting
Concrete Wire Sawing Tools & Applications
Ashton uses multiple types of wire saws by Husqvarna and Pentruder. Our shop's most specialized piece of equipment is a Pentruder circular wire saw. Our circular wire saw can make round cutouts instead of drilling for new application possibilities. It's suitable for horizontal and vertical cuts with an almost limitless cutout size. The most common applications we use our wire sawing methods on include:
Columns
Circular cutouts
Bridges
Steel Rebar
Heavily-reinforced concrete
Pillars
Why Choose Ashton Sawing and Drilling
Our experts understand that sawing needs vary depending on your project's depth, shape, size, and specifics. Our sawing and drilling services ensure we choose the perfect option to meet your needs. We customize our solutions for your specific project and deliver premier results. Our crews always use the most innovative equipment while adhering to the highest safety standards. We never sacrifice our quality of work to get the job done promptly. Our comprehensive concrete services include expert drilling, sawing, and concrete placement.
Contact Us for Service in Texas & Louisiana
For 20 years, Ashton Sawing and Drilling has offered trusted commercial and industrial concrete services. We're one of the largest and most trusted commercial concrete companies in the Gulf States because we offer the highest quality of services. We have multiple offices and large fleets of the most innovative equipment in the industry. We're committed to customer satisfaction and always perform jobs with the highest safety standards. Contact us today to discuss the details of your project.
Wire Saw: Eufaula Dam Bridge Removal
Service: Wire Sawing
Project: Eufaula Dam Bridge Removal
Location: Eufaula, Oklahoma
Team: Ashton Dallas
Get a Free Estimate Today!