Skip to Content
Structural Concrete Placement
Ashton Sawing and Drilling's Structural Concrete Services
Ashton Sawing and Drilling has years of experience constructing concrete structures in Texas and Louisiana for commercial and industrial projects, equipping us to build your next project from the ground up. Our tenured crews and extensive fleet of equipment allow us to take on multi-million-dollar, multi-phase projects for our clients. Our experienced team knows when it's best to use structural concrete in the building process to carry part of the structure's load or as part of the structure itself. For the past 20 years, Ashton Sawing and Drilling has been an industry leader in comprehensive concrete services, including concrete drilling, sawing, and placement. Our high-quality services ensure your structural concrete services exceed expectations. Contact us today to learn more.
Ashton Sawing and Drilling Meets Unique Structural Needs
Our experienced concrete specialists can meet the needs of any unique structural project. Our structural services include:
We are a sought-after partner when it comes to projects with special conditions, such as:
Elevated structures
Specialized certifications
Jobsite clearance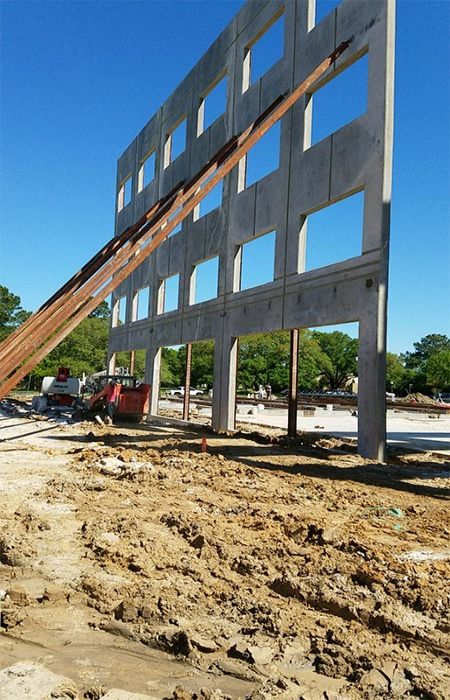 Which Type of Structural Concrete Is Best for My Project?
We consider many different aspects before determining the type of structural concrete to use for your project. Our most common considerations include:
Schedule: If your building schedule is tight, we may recommend using a faster structural concrete type to meet your timeline.
Location: It's essential to consider your space for specific concrete types that may take up more room on your lot.
Building Size: We consider the size of your project to determine the specific type of structural concrete that best supports it.
Structural Concrete Repair Services
Ashton Sawing and Drilling offers structural concrete repair services when needed. We begin each project with an extensive assessment to determine the proper repairs. Our team has experience in pile repair, epoxy repair, composite systems, and structural retrofitting. Ashton Sawing and Drilling team members always look for the best ways to approach each project in a customized way. We'll determine if you need structural concrete repairs and efficiently repair them.
Choosing Ashton Sawing and Drilling
Ashton Sawing and Drilling provides a crew of concrete professionals ready to work hard for you. Our highly trained concrete specialists put your needs first, ensuring we find the best services to fit your needs. We offer comprehensive concrete services, including your concrete demolition, and construction needs. When you work with Ashton Sawing and Drilling, you will have a concrete specialist with you each step of the way to ensure your project stays on time and within budget. By managing all your concrete needs in one place, you spend less money and have shorter transitions between jobsite phases.
Contact Us to Schedule Structural Concrete Services
Our team is not afraid of a challenge. We're ready to take on your structural concrete services, no matter the project's scope. You can trust the Ashton Sawing and Drilling team to create a sturdy, durable structure and handle all your concrete needs. We're committed to safety and doing things right the first time. Contact us today to schedule high-quality concrete work at your jobsite.
Get a Free Estimate Today!