Skip to Content
Wall sawing is common practice for cutting concrete on a vertical surface. The most popular reason for wall sawing is to create window and door openings in an existing concrete wall. Vertical wall cutting is also used when large concrete panels need to be removed. Furthermore, the wall sawing technique is effective on horizontal surfaces that are not accessible by a slab saw.
Ashton specializes in wall cutting and can successfully complete even the most challenging jobs. We can cut concrete at depths of 2 feet with our wall saw fleet and will rely on this technique when other saws are too large for the job.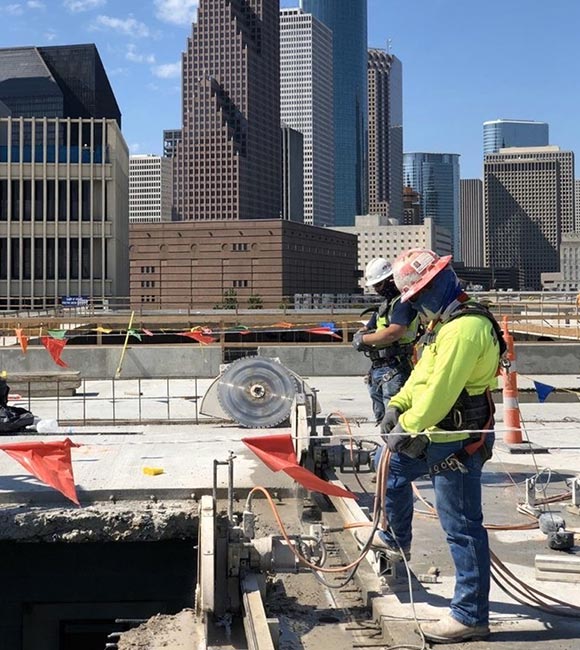 Applications
Window openings
Door openings
Panel removal
Remodels
Beam cutting
Tool Shop
Ashton is one of the only companies using a three-phase, 480-volt electric saw, which is among the most powerful wall saws available.
Get a Free Estimate Today!