Skip to Content
Core drilling creates a cylinder-shaped hole in an area of concrete, removing a "core" up to any depth. This method is utilized by plumbing, electrical, and mechanical contractors who need to run pipe through a floor or wall. It can also be used in the transportation or architecture fields to create holes in existing structures such as manholes or concrete slabs for pressure testing. Ashton Sawing and Drilling can create a core diameter as small as 1/2" and as large as 54." Additionally, larger holes are possible with specialized equipment.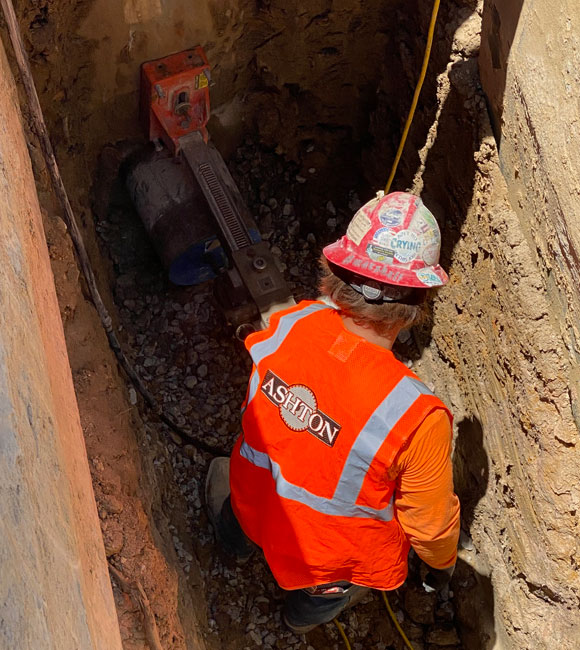 Applications
Phone lines
HVAC ducting
Sprinkler systems
Railing posts
Manholes
Plumbing
Electrical
Concrete pressure testing
Soil testing
Tool Shop
Ashton Sawing and Drilling has a variety of core drills, including base mount and handheld models, and the expertise to choose the right drill for every job.
Get a Free Estimate Today!