Skip to Content
After Ashton has successfully broken and removed concrete at your jobsite, let us load and dispose of it for you. Ashton has the equipment and manpower necessary to quickly and efficiently clean up broken concrete so that you can move onto the next phase of work.
Ashton has successfully tackled load-and-haul projects at large outdoor jobsites as well as sites with challenging conditions such as elevated projects and tight access. If you need to remove concrete from your jobsite and you're not sure how to accomplish it, let Ashton handle the job.
All concrete removed from a jobsite is taken to a designated concrete recycling center in the area.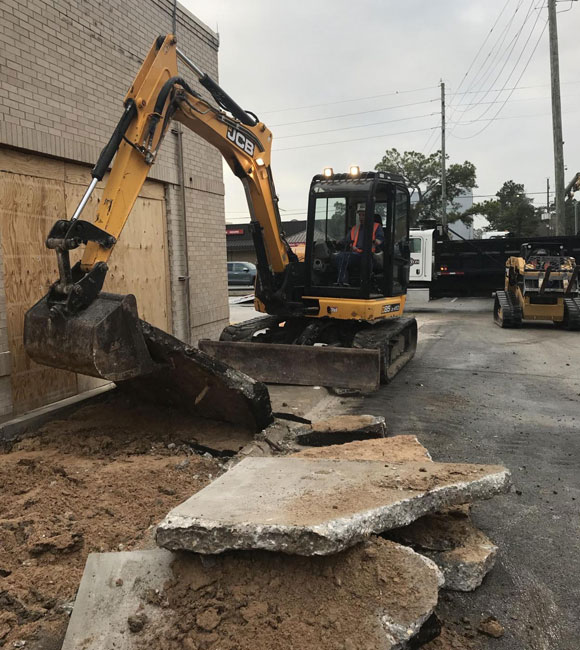 Tool Shop
Ashton has the largest and most versatile fleet of equipment in the region to load and haul concrete away from your jobsite. We are fully equipped to handle large jobs and tight timelines. Our tools for loading and hauling include:
Excavators
Bobcats
Dump trucks
Contact Us Today
Instead of hiring multiple partners at the expense of your timeline and budget, choose Ashton as your one-stop-shop for concrete cutting, demolition, removal, and placement. When Ashton completes multiple phases of a project, we can plan for efficiencies to save you time and money.
Get a Free Estimate Today!