Skip to Content
What to Look for When Hiring a Concrete Cutting Company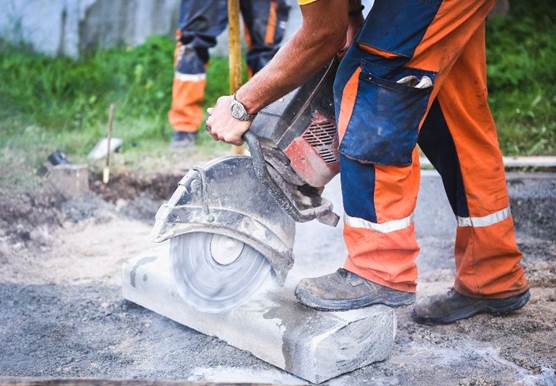 When it comes to concrete cutting, there are certain factors you'll want to keep in mind when hiring a company. Here are 10 things to look for:
Experience – Make sure the company you're considering has significant experience in the concrete cutting industry. The last thing you want is for your project to be a test run for someone who is inexperienced. Ask to see a portfolio of their work to make sure they are a good fit for your project.
Safety Record – A good concrete cutting company will have an excellent safety record. Be sure to ask about their safety procedures and policies before making a hiring decision.
Insurance – Always make sure the company you're hiring is fully insured. This will protect you in case of any accidents or damages that may occur during the project.
Equipment – Look at the equipment the company uses. It should be top-of-the-line and well-maintained.
Pricing – Be sure to get a few different quotes before hiring a concrete cutting company. This will help you ensure you're getting the best value for your money.
References – Ask the company for references from past clients. This will give you an idea of the quality of their work and customer service.
Partnership – Is the company you're hiring committed to working with you on multiple projects and will be there for you on the good projects and the ones with challenges? When checking references, ask how long clients have been working with a concrete cutting contractor.
Flexibility – See if the company is willing to work around your schedule. This is important if you have a tight deadline for your project.
Quality – Make sure the company you're hiring produces high-quality work. Ask to see samples of their previous projects to get an idea of their level of expertise.
Communication – Good communication is key when working with any type of contractor. Be sure to choose a company that is easy to get in touch with and quick to respond to any questions or concerns you may have.
Following these tips will help you find a reputable and qualified concrete cutting company for your next project.
Why Choose Ashton
Ashton Sawing & Drilling is a popular concrete services supplier in the states of Texas and Louisiana and nationwide. We have been in business for over 20 years and have a wealth of experience in all aspects of concrete cutting.
We are experts in concrete cutting, drilling, and can provide a wide range of services to suit your needs. Whether you're looking for someone to core drill for new electrical, or you need a foundation demoed and poured back, we can help.
We also offer a range of other services such as concrete polishing, floor grinding and leveling, as well as epoxy floor coating. We are dedicated to providing the best possible service to our clients, and our team of experienced professionals are always on hand to offer advice and assistance.
If you're looking for a concrete cutting company that can provide you with the best possible service, then look no further than Ashton Sawing & Drilling. Contact us today to find out more about what we can do for you.